Indoor Growing Water Quality
Water. The source of all life. Straight from the tap.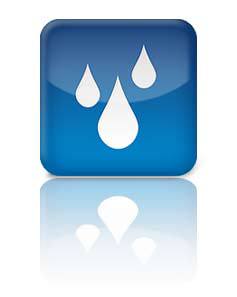 As with all living things on this planet, water is of universal importance to plants.

Not only is it stored directly in the cells, so the plant consists largely of water, it also transports the nutrients without which no growth would be possible. For this to happen optimally, the water needs a certain quality.

Now, however, not all water is what flows. The water qualities vary partly from place to place considerably and change also quite occasionally. It is therefore useful to look at the quality of the domestic watering once more closely.
---
The pH value. A magic key to optimal nutrient supply.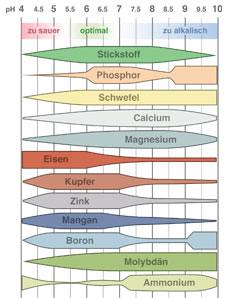 Washing machine detergent manufacturers have been harassing us for years with the famous "hard" water containing lime. And in fact, the drinking water in Germany is rather "hard".

But what does that mean? The terms "hard" and "soft" stand, in relation to water, mainly for the amount of minerals dissolved as ions in the water, especially calcium and magnesium.

The pH value in turn indicates how "acidic" or "alkaline" a liquid is, i.e. how well other substances dissolve in it. If the water is not acidic enough, nutrients cannot dissolve sufficiently and are thus inaccessible to the plant. If, on the other hand, the water is too acidic dissolve too many, or even toxic substances that burden the plant and inhibit growth.
---
Determining the pH. Methods.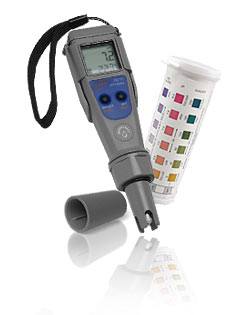 Of course, when it comes to pH, every little plant has its requirements, too, with most plants thriving optimally at pH values between 7 and 5.

In order to be able to prepare now the domestic green their optimal water, must be determined first of all where the pH value currently lies. For this there are different possibilities.

Simple pH tests use various chemicals (so-called reagents), which react with the test liquid. Subsequently, the pH value can be determined more or less accurately, usually via a colored reaction.

It is more accurate with electronic meters, which determine the pH value of the test liquid by means of an electrode. Recommended for all those who regularly check.
---
Water too hard? Since you can do what.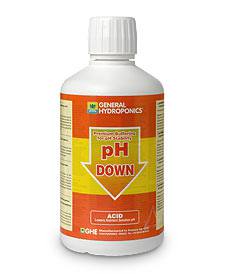 As already indicated, the pH value of German drinking water will in most cases be too high, that is, the water "too hard".

In order to achieve optimal water for watering, the following procedure is recommended: First, the tap water is mixed with the desired nutrients, as these already influence the pH of the water. Then the pH value can be measured and balanced with a pH correction preparation to the optimum value.

Tip: Basically, it is recommended to leave tap water open min. 24 h before fertilising and watering. Thus, for example, chlorine admixtures can escape and the watering can take room temperature, which most plants appreciate very much.